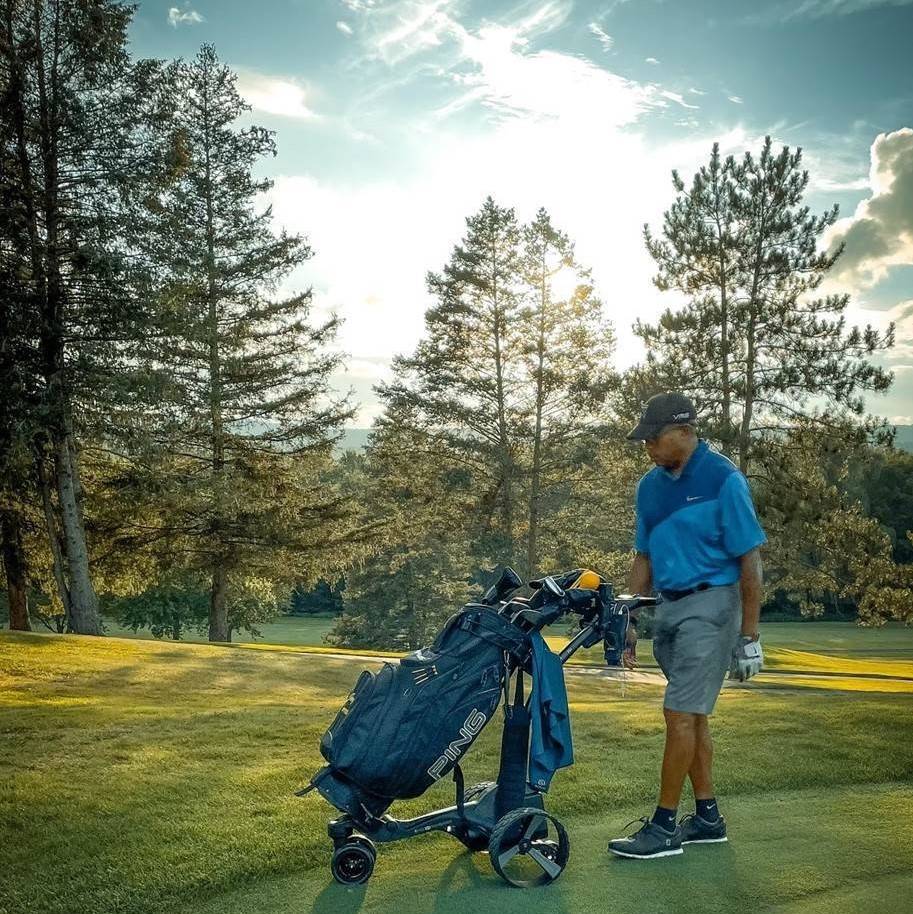 Journalist and Anchor - ESPN
I love my Zip Navigator Electric Caddy!
The golf walk is so enjoyable without pushing a cart around.
Controlling the speed with my remote is a breeze.
It's also holds my umbrella, water bottle, phone (it will even charge it)
and the battery lasts a long time.
I think you should get one.
You'll love it too!
Journalist and Anchor - ESPN
Calling the news desk his home since joining ESPN in 2003,
Old Dominion alumni Jay Harris off the screen is an avid golfer who enjoys taking on the links with his friends and family.
With over 30 years of experience in television and radio, Harris has a made a name presenting Saturday, Sunday and Monday editions of SportsCenter especially during the NFL season.
A highlight of his golf career includes scoring an ace in a charity tournament in Las Vegas in 2014, winning a car in the process.
Click the Instagram link below to see Jay using his
Zip Navigator Electric Caddy!